Lung Cancer Screening Optimization in the U.S.
A multisite research center studying the delivery of lung cancer screening and associated outcomes, with particular interest in:
conducting observational studies in care delivery systems
eliminating disparities in deaths from lung cancer
optimizing benefits & reducing harms of screening
LOTUS Goals
To identify and address critical evidence gaps and enable the delivery of evidence-based interventions to reduce the burden of lung cancer in community settings through:
Capture
Of multi-level (patient, facility, system & societal) factors that affect lung cancer screening.
Evaluation
Of lung cancer screening processes including uptake, adherence, risk assessment, diagnostic accuracy, receipt of treatment, and outcomes.
Engagement
Of patients, clinicians and other stakeholders in research.
Sharing
Of findings with internal and external collaborators to increase the impact of LOTUS to improve health outcomes.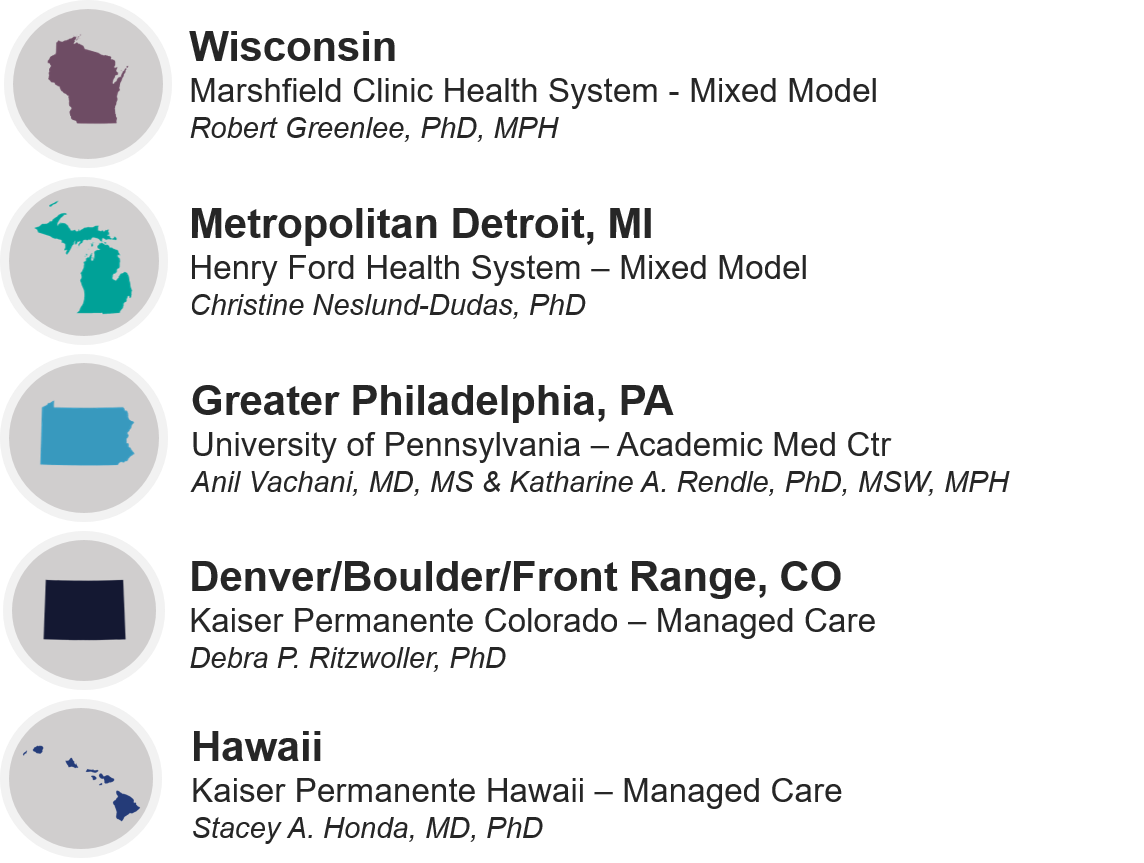 Collaborating Institutions